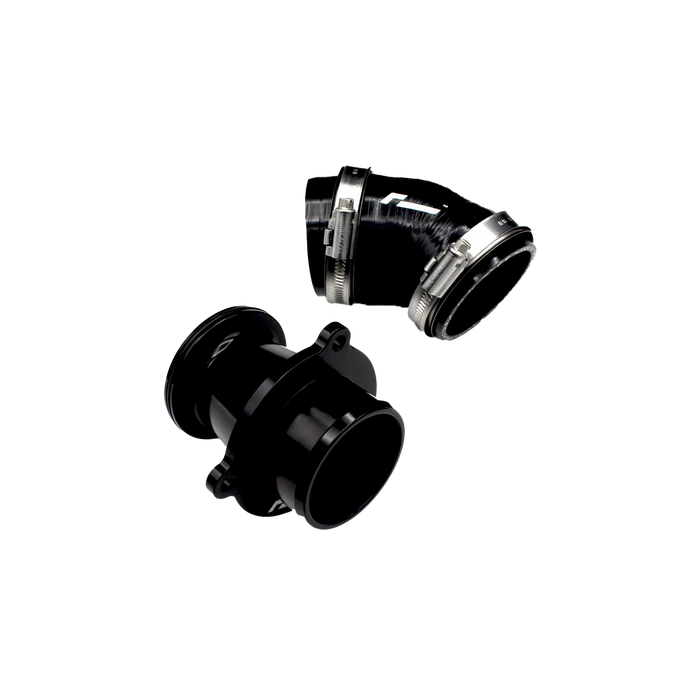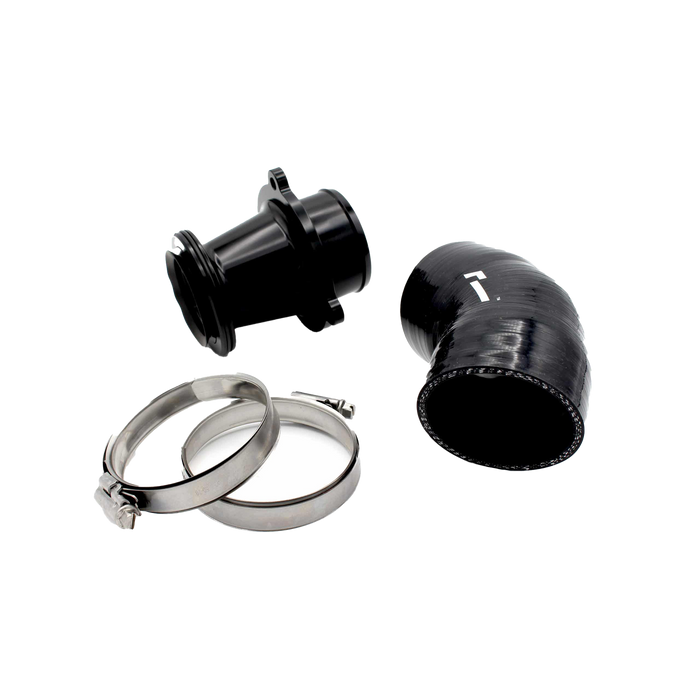 Racingline TAPERED TURBO MUFFLER DELETE 2.0 TSI EA888.4 GARRETT TURBO 245PS ONLY
Racingline Turbo Muffler Delete EA888 Gen.4 – VWR160000
The Tapered Turbo Muffler Delete for 2.0 TSI EA888.4 245ps is a sleek single billet design combined with larger diameter silicone joiner hose which replaces the restrictive, power-robbing compressor outlet with a smooth, turbulence-free air path exiting the turbo.
The standard part is located on the outlet of the turbo compressor to reduce engine bay acoustics, but adds in disruptive turbulence to the airflow right where you don't want it.
The OEM part is a 38mm inner diameter throughout, whilst the RacingLine tapered design enlarges up to 53mm, joining perfectly with the smooth 53mm, internally-stepped silicone hose.
By replacing the standard part with the tapered Turbo Muffler Delete and Silicone Hose, you'll replace this unwanted restriction with a smooth CFD-developed uninterrupted air path.
The result: noticeably better boost response giving a little more power and throttle reaction, all the while being able to actually hear your turbo working.
VW Golf 8 GTI 2020+
Audi A3 2.0 TSI 8Y 2020+
Cupra Leon IV 245 TSI FW 2020+
Cupra Formentor 245PS 2020+
Skoda Octavia IV vRS 2.0 TSI 245ps NX 2020+
Note: not applicable to the higher-output 300+ ps Continental-turbo engines such as Golf 8R, Golf 8 GTI CS, Audi S3 etc