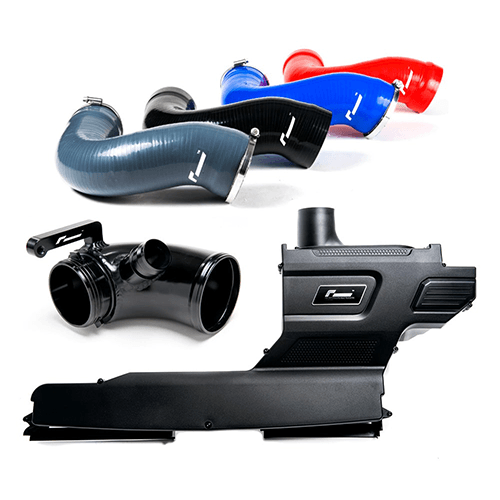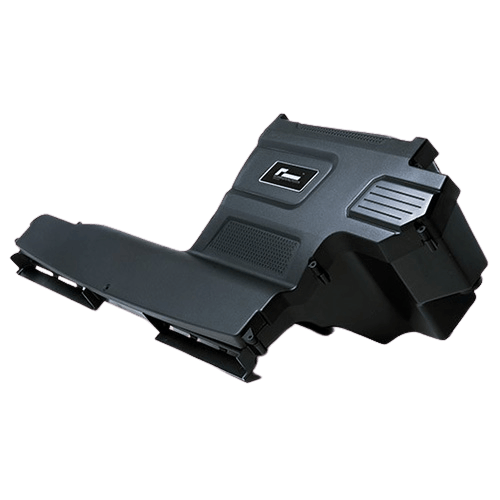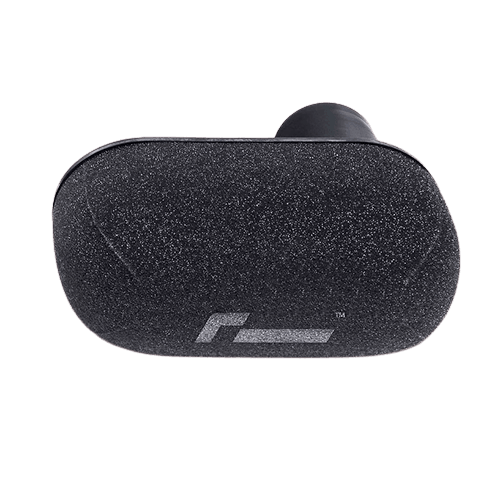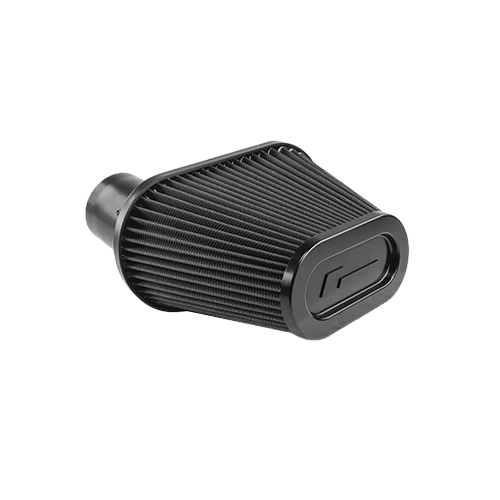 Racingline R600 Air Intake combi-deal for MQB Golf Mk7/S3 8V/Octavia/Leon Mk3
Racingline R600 Air Intake combi-deal for MQB Golf Mk7/S3 8V/Octavia/Leon Mk3

Racingline R600 Intake combi-deal – Performance Bundle!
Kit Options (select):
Racingline R600 Air Intake (Form or Cotton filter element)
Racingline Intake Hose (Choice of colours) or alternative
Racingline Turbo Inlet Elbow or alternative
Additional Options:
Racingline Muffler Delete 

[Optional]

Racingline Coolant Underhose

[Optional]
TRIFOAM® or Pleated Cotton Filter?
Foam – Faster, for longer – The highest airflow of all filter types, for the best possible power for more of the time. As a high performance part, regular maintenance is essential to keep it at its very best.
Cotton – Fit and forget – A robust 'fit and forget' filter that will last for years. It gives great initial power output but doesn't have the dust-loading capacity of Trifoam.
Ideal for Stage 1, 2 and 3 Tuning
The PU material used for its construction is the same as the original factory air box and engine-cover, textured to match into the exact same finish. But it's not just the appearance that's built to OEM standard. The mounting points use the factory system, ensuring simple and reliable fitment, with nice details such as the factory drain-hole being retained.
Huge filter area = 43,200mm
Huge power gains over 4000rpm
Racingline Performance R600 filter area = 96,477 mm
Hand built in the UK
Confirmed Fitment
VW Golf 7 & 7.5 GTI & Clubsport 2013+ 5G

VW Golf 7 & 7.5R 2013+ 5G

VW Golf 7 & 7.5 1.8 TSI 2013+ 5G

VW Passat 2.0 TSI B8 2015+ 3G

VW Arteon 2.0 TSI 2017+

VW T-Roc R 2.0 TSI 2019+

Audi A3 2.0 TSI / 1.8 TSI 2013+ 8V
Audi S3 2013+ 8V
Audi TT 2.0 TSI III 2014+ 8S
Audi SQ2 2018+
Audi Q3 45TFSI

2.0 TSI

 

2018+

SEAT Leon Cupra Mk3 2014+ 5F
SEAT Leon 1.8 TSI 2014+ 5F
SEAT Ateca Cupra

2.0 TSI 2018+

Skoda Octavia vRS Mk3 2.0 TSI 2014+ 5E
Skoda Superb Mk3 1.8 / 2.0 TSI 2015+ B8 3V