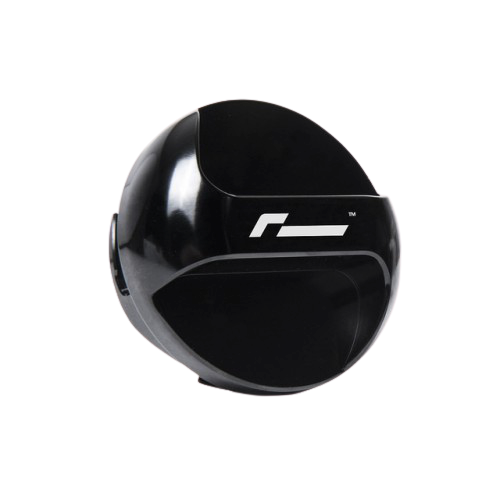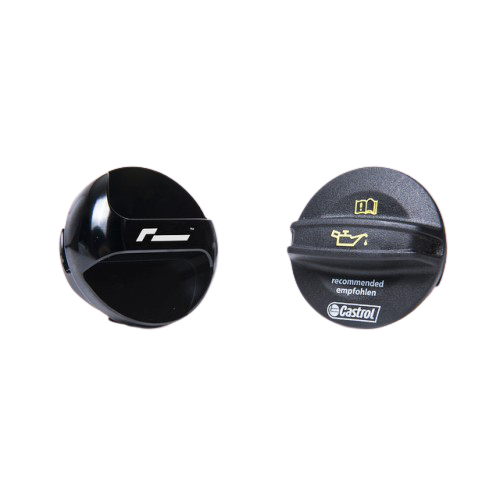 Racingline Oil Cap – EA888 Gen.3 2.0T / Gen.4 2.0T
VWR Racingline Oil Cap – EA888 Gen.3 2.0T – VWR19G702
The Racingline Performance Billet Oil Cap is beautifully over-engineered in customary Racingline Performance fashion to give an exquisite feel and exceptional product experience. The Racingline Performance Billet Engine Oil Filler Cap provides a complete replacement for the plastic OEM version and an effortless, yet incredibly satisfying ÒclickÓ when screwed into place. Never again will you worry whether your oil cap was fully tightened.
We're proud of the over-engineering that we're put into this cap. Manufactured from CNC 5-axis machined billet 6061 aluminium and hard anodised in gloss black for a long lasting, high quality finish. An internal springing mechanism provides the click – and ensures absolute tightness when fitted, even with the heat soak from a high performance engine. A laser etched ÔRacingline' is the finishing touch and seal of approval for this lovely upgrade.
Fitting is pretty obvious – but you will need to gently remove the rubber seal from your factory oil cap and re-install on your new RacingLine Oil Cap before you use it for the first time. Then enjoy that 'click' time and again.
CONFIRMED APPLICATIONS
For all 2.0 and 1.8 TSI EA888.3 & EA888.3B Engines
VWR19G702
Please note, you will need to transfer the rubber seal from your old factory cap over to your new oil cap before use.
VW Golf 7 & 7.5 GTI & Clubsport 2013-2020
VW Golf 7 & 7.5 R 2013-2020
VW Golf 7 & 7.5 1.8 TSI 2013-2020
VW Passat 2.0 TSI B8 2015+
VW Arteon 2.0 TSI 2017+
VW T-Roc R 2.0 TSI 2019+
VW Tiguan II 2.0 TSI 2016+
VW Jetta VII GLI 2018+
VW Polo 5 GTI 1.8 TSI 6C 2015-2018
VW Polo 6 GTI 2.0 TSI AW 2017+
Audi S1 2.0 TSI 2015-2018
Audi A1 2.0 40TSI GB 2019+
Audi S3 8V 2013-2020
Audi RS3 2.5 TSI 8V evo 2017-2020
Audi A3 2.0 TSI / 1.8 TSI 8V 2013-2020
Audi TT 3 2.0 TSI 8S 2014+
Audi TTS 3 2.0 TSI 8S 2015+
Audi TTRS 3 2.5 TFSI 8S 2017+
Audi SQ2 2018+
Audi Q3 45 TFSI 2.0 TSI 2018+
Audi RSQ3 F3 2019+
SEAT Ibiza Cupra 1.8TSI 6J 2017-2018
SEAT Leon III Cupra 5F 2014-2020
SEAT Leon III 1.8 TSI 5F 2014-2020
Cupra Ateca 2018+
SEAT Tarraco 2.0 TSI 2018+
Skoda Octavia III vRS 2.0 TSI 5E 2014-2020
Skoda Superb III 1.8 / 2.0 TSI 3V 2015+

For all 2.0 TSI EA888.4 Engines in MQB 'EVO' cars
VWR19002
New rubber seal included on your new oil cap before use.
VW Golf 8 GTI 2020+
VW Golf 8 GTI Clubsport 2020+
VW Golf 8 R 2020+
VW Arteon R 2.0 TSI 320ps 2020+
VW Tiguan II 2.0 TSI 245ps 2021+
VW Tiguan II R 2.0 TSI 320ps 2021+
Audi S3 8Y 2020+
Audi A3 2.0 TSI 8Y 2020+
Cupra Leon IV 300 TSI FW 2020+
Cupra Leon IV 245 TSI FW 2020+
Cupra Formentor 310PS 2020+
Cupra Formentor 245PS 2020+
Skoda Octavia IV vRS 2.0 TSI 245ps NX 2020+