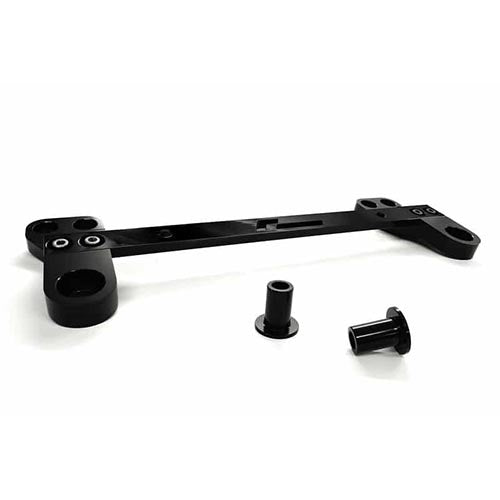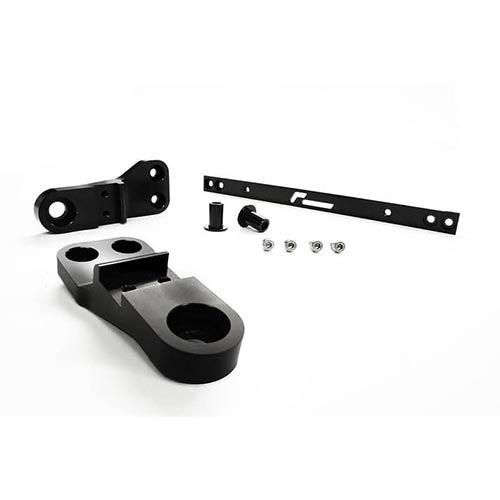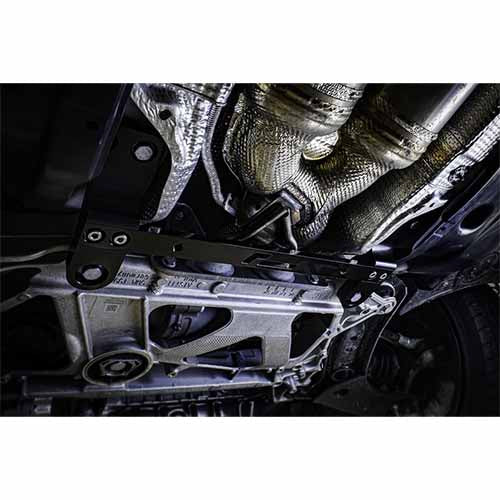 Front Subframe Brace for MQB/MQB EVO – VWR810006
Racingline Front Subframe Brace for MQB/MQB EVO
MQB & MQB 'evo' cars rely on either a thin stamped-steel or cast alloy OE front subframe. This subframe has to channel all of the immense forces generating by hard driving.
​RacingLine's bolt-in Front Subframe Brace provides much needed support and rigidity to aid accurate handling dynamics.
Not surprisingly, with all of these forces combining in your subframe, significant deflection results, which affects wheel alignment and harms the precision in your steering as it flexes.
RacingLine's Billet Front Subframe Brace stiffens up the rear of the subframe with an intricately machined aluminium replacement, greatly improving stiffness under load.
Despite adding stiffness, this improved dynamic performance comes without sacrificing any ride quality or introducing any additional noise, vibration, or harshness into the cabin.
This is a highly recommended upgrade to protect and enhance your car – whether it's hard-driven, high-power or used on track.
Confirmed Applications
For all MQB & MQB EVO AWD Models
VWR810006
VW Golf 8 GTI 2020+
VW Golf 8 GTI Clubsport 2020+
VW Golf 8 R 2020+
VW Golf 7 & 7.5 GTI & Clubsport 2013-2020
VW Golf 7 & 7.5 R 2013-2020
VW Golf 7 & 7.5 2013-2020
VW Passat 2.0 TSI B8 2015+
VW Arteon 2.0 TSI 2017+
VW T-Roc R 2.0 TSI 2019+
VW Tiguan II 2.0 TSI 2016+
VW Jetta VII GLI 2018+
Audi S3 8Y 2020+
Audi A3 8Y 2020+
Audi S3 8V 2013-2020
Audi A3 8V 2013-2020
Audi RS3 2.5 TSI 8V evo 2017-2020
Audi TT 3 2.0 TSI 8S 2014+
Audi TTS 3 2.0 TSI 8S 2015+
Audi TTRS 3 2.5 TFSI 8S 2017+
Audi SQ2 2018+
Audi RSQ3 F3 2019+
SEAT Leon IV FW 2020+
SEAT Leon III Cupra 5F 2014-2020
SEAT Tarraco 2.0 TSI 2018+
SEAT Leon III 5F 2015-2020
Cupra Leon IV FW 2020+
Cupra Ateca 2018+
Cupra Formentor 2020+
Skoda Octavia IV vRS NX 2020+
Skoda Octavia IV NX 2020+
Skoda Octavia III vRS 5E 2014-2020
Skoda Superb III 3V 2015-2020