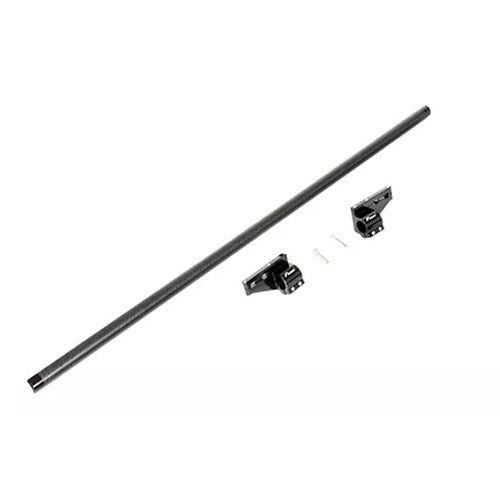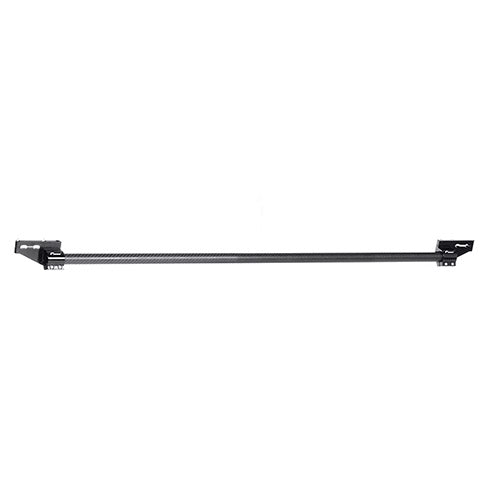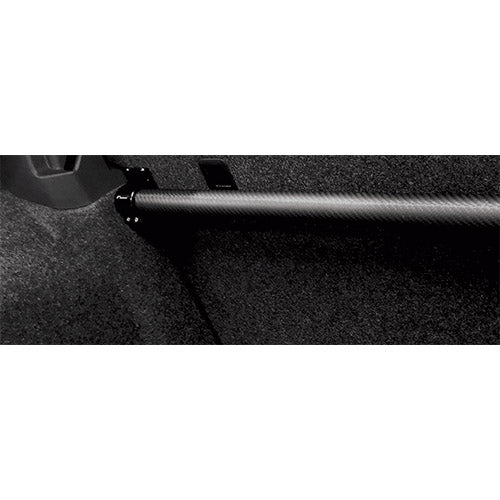 VW Polo Mk6 (AW) GTI (2017+) Carbon Fibre Rear Body Brace – VWR810003
Racingline Carbon Fibre Rear Body Brace for VW Polo Mk6 (AW) GTI (2017+) – VWR810003
Modern cars like the Polo AW & other MQB A0 have a pretty stiff laser-welded bodyshell. Up front, the chassis is very rigid between the suspension tops, but at the rear there is much more chassis flex which negatively affects vehicle handling in hard use, especially with stiff suspension. That's why cars like the Golf Clubsport S gets a factory rear brace.
The new RacingLine Rear Body Brace solves this issue by locking the crucial hard points together.
The RacingLine Rear Body Brace uses solid billet aluminium mounts secured into the beautiful, ultra-stiff carbon fibre link bar drastically stiffening the rear of the chassis.
By reinforcing and tying the rear strut towers together, the brace helps to maintain proper suspension geometry under heavy cornering loads. Remove the bodyshell flex, and the suspension geometry can work as it was designed to do.
Despite the added stiffness, this improved handling performance comes without sacrificing any ride quality or introducing any additional noise, vibration, or harshness into the cabin.
The clever design means that installation is simple, using existing body mounting points with no drilling and no removal of trim required, and is completely reversible.
Compatible with rear seats up or down (or removed altogether). The full interior can be maintained even with the installation of the Rear Body Brace.
What's included
2x Billet Mounting brackets
Carbon Brace Bar
All required fitting hardware
Confirmed Applications
VW Polo 6 GTI 2.0 TSI (AW) 2017+
VW Polo 6 (AW) 2017+
VW T-Cross 2017+
Audi A1 (GB) 2019+
SEAT Ibiza (6F) 2017+
SEAT Arona 2017+
Skoda Fabia III (NJ) 2015+
Skoda Kamiq 2019+
Skoda Scala 2019+