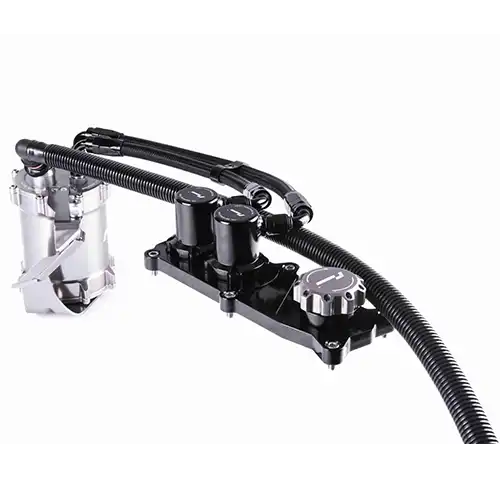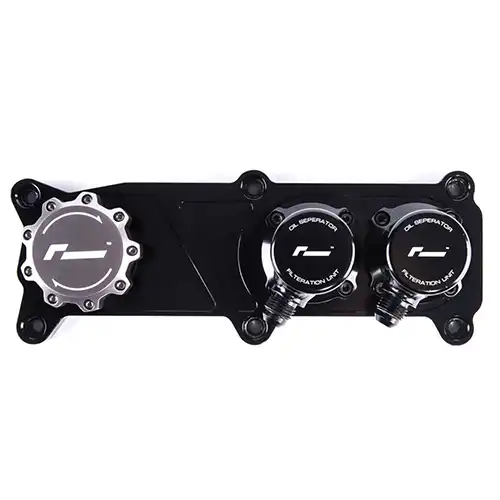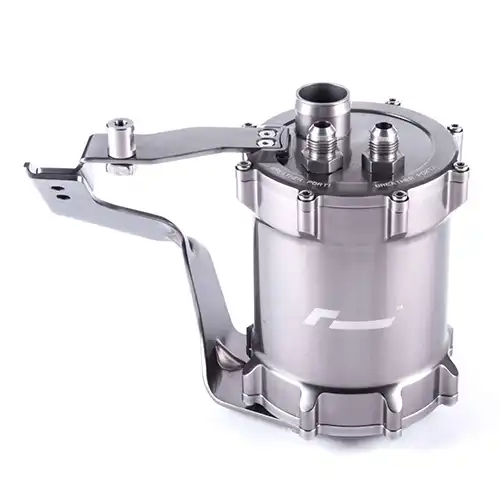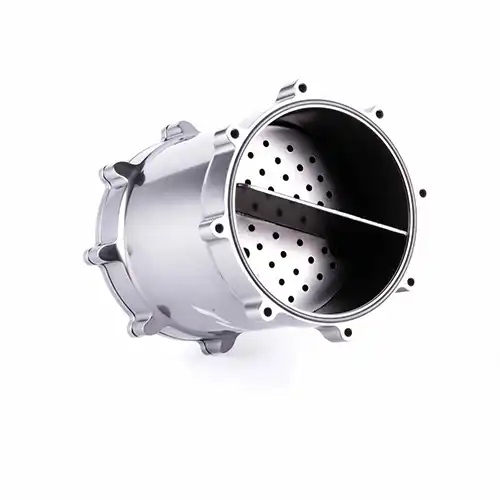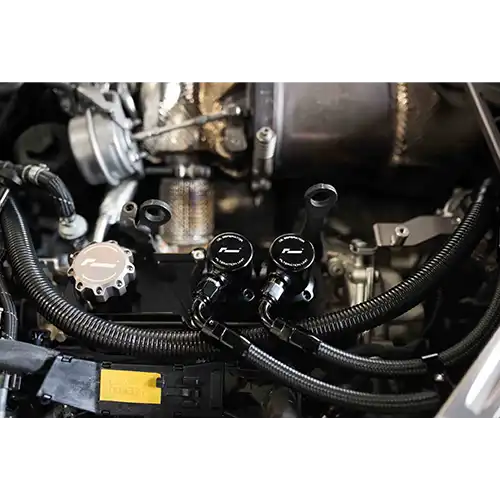 Racingline Audi 3.0TFSI V6T (EA839) Oil Catch Can System – VWR131000
Racingline Performance Oil Management System – B9 3.0TFSI – S4 / S5 / SQ5
Not all catch can kits are equal! RacingLine's stunning Oil Catch Can System is designed exclusively for the Audi's B9-platform S4, S5 & SQ5, plus other Audi models fitted with the 3.0 TFSI V6T (EA839) motor.
RacingLine's V6T Catch Can System replaces the factory PCV with a gloss black billet PCV replacement block. This features two internally-baffled separator turrets and also deletes the failure-prone factory PCV check-valve.
The new PCV block also incorporates a beautiful billet oil filler cap – not only pleasing to use, but ensures no more oil 'weeping' from the factory plastic cap.
The PCV block feeds to the Catch Can itself via two -6AN hose lines. These oil lines feature an attractive outer nylon braid strengthened by a stainless steel inner weave for maximum resilience.
The Catch Can is constructed from extruded aerospace-grade 6061 aluminium, then CNC machined before being coated in a unique 'Liquid Titanium' anodised finish.
The Can's three-way baffled internals effectively collects excess moisture and oil vapour to keep your intercooler and inlet tracts free from long-term oil residue build-up.
For improved engine-efficiency, it ensures cleaner airflow through to the inlet manifold via the breather return hose, connected with a factory-spec 'Norma' quick release fitting.
The beautiful Catch Can incorporates pressed-aluminium mountings to locate the can at the rear of engine, adding a great dose of style to your car's engine bay appearance.
It even includes an integrated mount point to retain the factory engine cover.
On top of the can is a dipstick for quick level-checking, and the can allows for easy disassembly for thorough cleaning throughout its life. Fitting is straightforward, and a full fixing kit containing all required bolts & O-Rings is included.
All this ensures that the RacingLine Catch Can System stands the test of time, retains its stunning looks, and most importantly keeps your engine & inlets tracts in the best possible long-term health.
The RacingLine Oil Catch Can System fits the following cars with V6T 3.0 TFSI EA839 engines:
> Audi S4 B9 2016+
> Audi S5 B9 2017+
> Audi S4 B9.5 2019+
> Audi S5 B9.5 2019+
> Audi SQ5 80A 2017+
> Audi A6 C8 / A7 C8 / A8 D4
Notes: This system is not suitable for the European Spec 'TDI' versions of these vehicles.