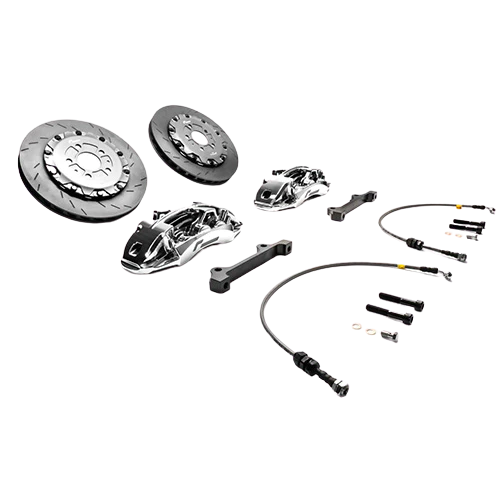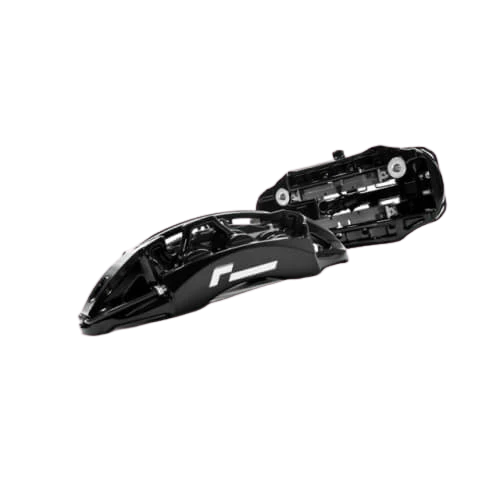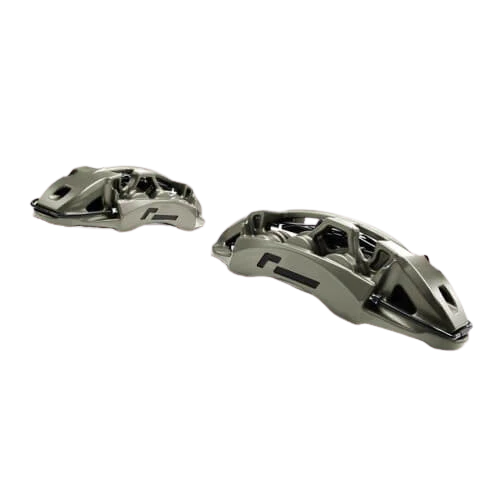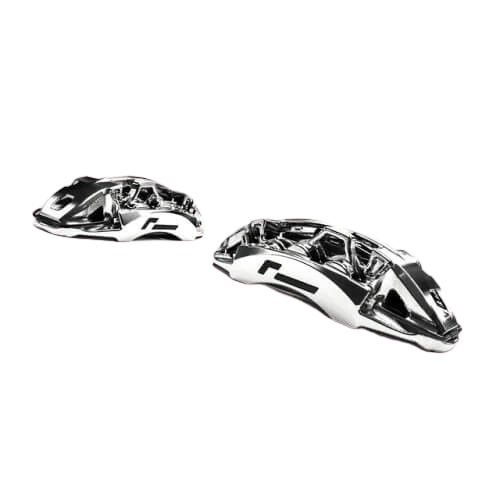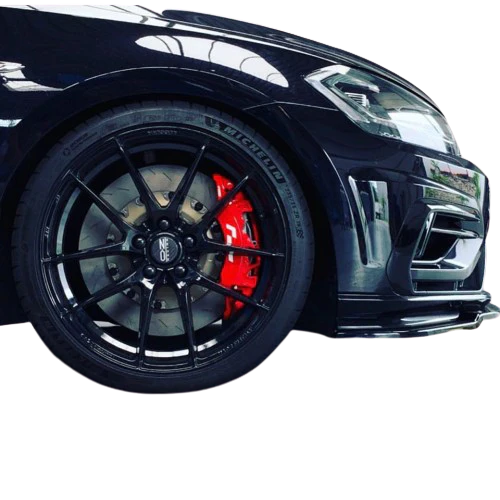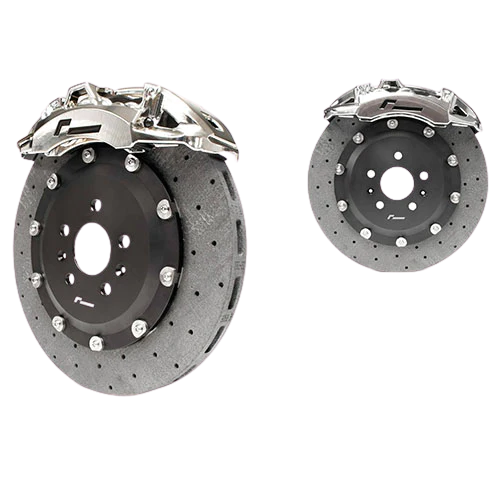 Stage 3 Monoblock Big Brake Kit – 355/380mm Rotors & 6 Pot Calipers - MK5/MK6
Racingline Stage 3 Monoblock Big Brake Kit – MQB Platform
After almost a year of test and development work, the much-anticipated 'Stage 3' Big Brake Kit is now available in four colours and two rotor sizes for 18″/19″ wheels.
Boasting a forged monoblock caliper, designed by us from the ground up using the latest FEA Technology we think it's easily the most dramatic big brake kit on the market – but more importantly it performs like no other. With incredibly stiff monoblock construction, and the highest burst-pressure test ever recorded by Racingline's development team, it's no wonder that record 100kph-0 times are being produced.
The Racingline Stage 3 Forged Monoblock Brake Kit moves braking technology to a level above anything seen before in this market.
The design vision was made possible by an advanced 5-axis CNC manufacturing techniques to give this kit more in common with top-level motorsport components than typical aftermarket parts. The result is a combination of ultimate track performance with lightness, stiffness and beautiful attention to detail.
Each lightweight forged Monoblock caliper is a one-piece construction that starts out from an ultra-strong forged billet. Rather than two halves bolted together, our design takes a complex 5-axis CNC machining procedure to build, usually reserved only for the highest-specification motorsport kits.
The result is a 6-piston caliper that is both stiffer and lighter than any other, combined with exceptional cooling characteristics and stunning detailing.
Despite the size of these calipers, they weigh in significantly under the mass of the factory ones. The caliper, pads and bracket assembly together weigh 5.3kg (11.7lb) vs 8.6kg (18.9lb) for the factory Golf 7R / S3 equivalent.
The kit includes 380mm fully-floating 'triple-grove' two-piece discs giving vastly greater heat capacity, so reducing the effect of fade.
Technical details
Fully-Floating Disc
Heat treated FC-25 two-piece Steel Carbon Rotors
355mm rotors (18" wheels)
380mm rotors (19" wheels)
Sprung floating hardware for near silent running
Vented 'Triple Groove' discs with break-in-surface as standard
Fast road – Pad supplied with factory pad wear sensor
AP pad shape for multiple pad options
Goodridge ISO, TUV DOT and ADR approved lines
Racingline's hub adaptor system
What do you get?
– Monoblock Front Brake Calipers (Pair)
– Caliper Mounting Brackets (Pair)
– Full Mounting Bolt Kit
– Braided Steel Front Brake Line Set
– Sport Brake Pad Set (Fast Road Use)
– Fully Floating 2 Piece Brake Discs (Pair)
CONFIRMED APPLICATIONS
VW Golf 5 GTI 2005-2008
VW Golf 5 R32 2005-2008
VW Golf 5 GTI ED30/Pirelli 2006-2007
VW Golf 6 GTI 2009-2014
VW Golf 6 R 2009-2014
VW Scirocco R 2009-2017
VW Jetta/GLI 5 2005-2011
VW Jetta/GLI 6 2011-2018

Audi S3 8P 2006-2012
Audi A3 8P 2003-2012

SEAT Leon II Cupra/R 1P 2006-2012
SEAT Leon II 1P 2005-2012

Skoda Octavia II RS 1Z 2004-2013