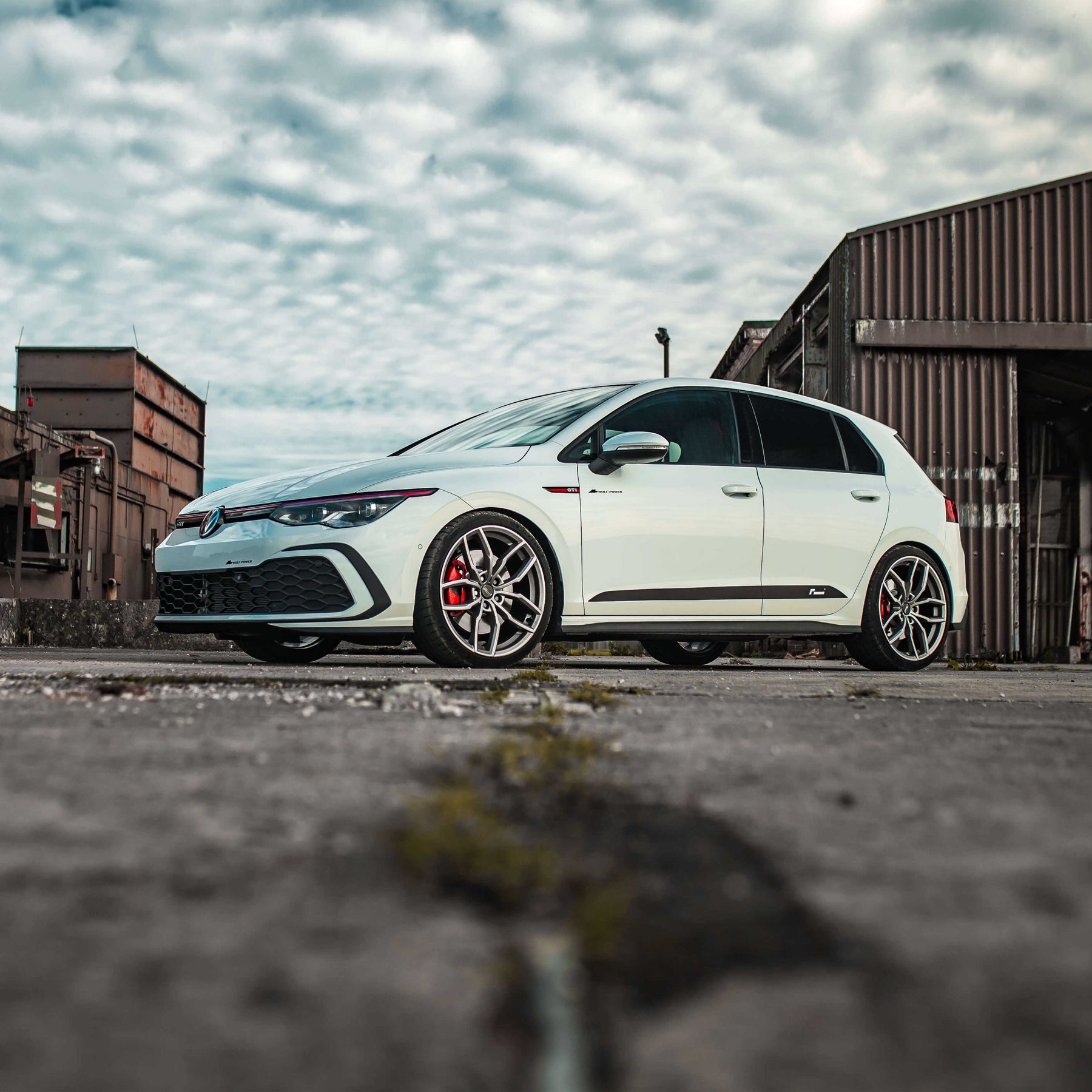 GOLF 8 GTI: first impressions
OK, so call us impatient, but we had to have the first possible Golf 8 GTI. And so we found ourselves on the shores of the beautiful Lake Bodensee on the Swiss-German border to collect our new left-hand drive GTI, arranged by our friends at RacingLine Switzerland, right up against the clock to get the car back to the UK before Germany re-entered lockdown and closed to foreigners.
There's a lot at stake here for us with any new generation of Golf GTI. Because if VW's entry-level performance model is a great platform, we know that the R, the Clubsport, the TCR that will follow will build upward from this humble GTI and have a shot at greatness. And lets be honest, not every generation of GTI has been a true great. Mk3 GTI 8V anyone? So this car matters to us. A lot.
With the long drive back to the UK, and a lot of testing mileage put onto the car since, what are our first thoughts? We've covered a good couple of thousand miles in the last few days and got to know the car well. And overall, it's good news. We're impressed. It's exactly what a new GTI should be. A fun, but usable all-rounder.
With a bit more power than before at 242bhp, it certainly goes well enough. The new EA888 Gen4 engine has a surprising number of differences the more time we spend poking around the engine bay. New to this motor is a Garrett turbo, with new injectors running fuel pressure up from 200 to 350bar. Of course, it has the dreaded GPF too. Driving the car, it almost feels as if it's holding back a little at higher revs; is this GTI artificially having its power kept low to allow for more powerful models to slot into the range above it later on? Could be. If so, our OEM+ software magic will likely release a whole herd of hidden horsepower.